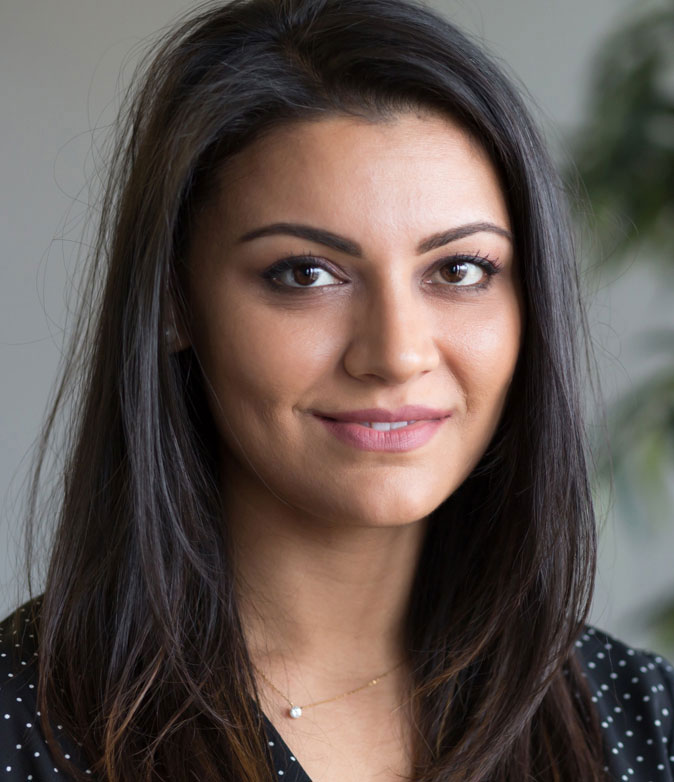 Dr. Anushka Gaglani
Co-Founder and Co-CEO
Dr. Anushka Gaglani is a co-founder, co-CEO, and visionary at Areo Dental Group. She and Dr. Nagaraj opened their first practice at the end of 2015 and enjoyed patient care and transforming patient experiences so much that Areo Dental Group's core value is centered around same-day, quality comprehensive care, and stellar patient experiences. There is nothing she loves more than having a fearful patient love the dentist and supporting other dentists and team members to give patients the same type of experience.
Dr. Gaglani firmly believes that clinical autonomy should be in the hands of the dentist and that dentists should be continuously improving their skills. To that effect, she believes in extensive continuing education for all dentists and the team members who are instrumental to the success of the practice and the dentist. She especially has a passion for helping female dentists grow and prosper as clinicians.
Under her leadership, Areo Dental Group was on the Inc. 5000 list for 2021 with almost 100% growth and much more to come. She has been interviewed on numerous podcasts as an expert in her field.
Dr. Gaglani is also very involved in Entrepreneur Organization, animal rescue and care, and enjoys spending time with her pets when she's not focusing on the business.